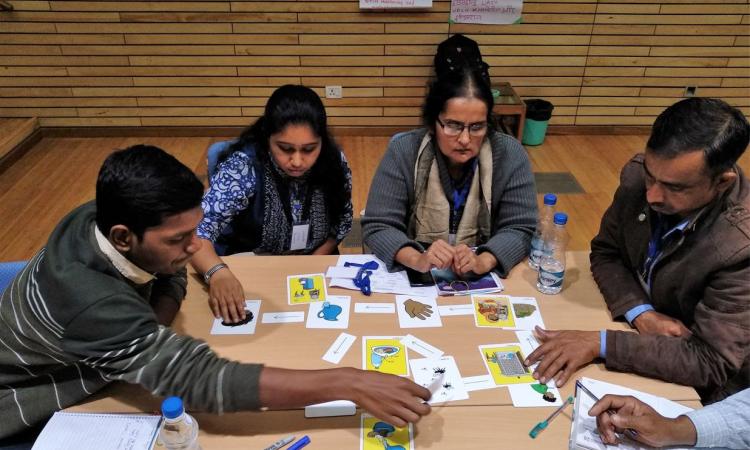 Safe drinking water, sanitation and hygiene is the basic need for leading a healthy and dignified life. Safe drinking water is the most critical need for which WHO identifies household water treatment, and safe storage (HWTS) as a potential solution. The role of WASH practitioners becomes essential for the successful adoption of household water treatment, sanitation, hygiene (WASH) along with appropriate WASH behavior.
The goal of this workshop is to enable participants to motivate communities on HWTS and appropriate WASH behavior. The participants will be trained on the importance, benefits, and the challenges of achieving WASH behavior change including HWTS technological details.
Dates and Location: May 18-20, 2022; Gurugram, Haryana
Training fee: INR 2000 per head (covers lunch, snacks and tea, and training workshop materials)
Mode of payment: Online to S M Sehgal Foundation
Account number – 57022216548, IFSC Code – SBIN0070695
Register by filling in the form here
*Note: Registration will be confirmed on receipt of training fee.
Accommodation: You are expected to make your own travel and stay arrangements. Options for hotels/guest houses closest to the training location will be shared upon registration.
For any other detail, contact:
Yashi Gautam
Email: y.gautam@smsfoundation.org; Phone: 9024317730
The workshop agenda and the training invite in Hindi is attached below:
Path Alias
/events/household-water-treatment-and-wash-behavior-training-workshop-18-20-may-2022