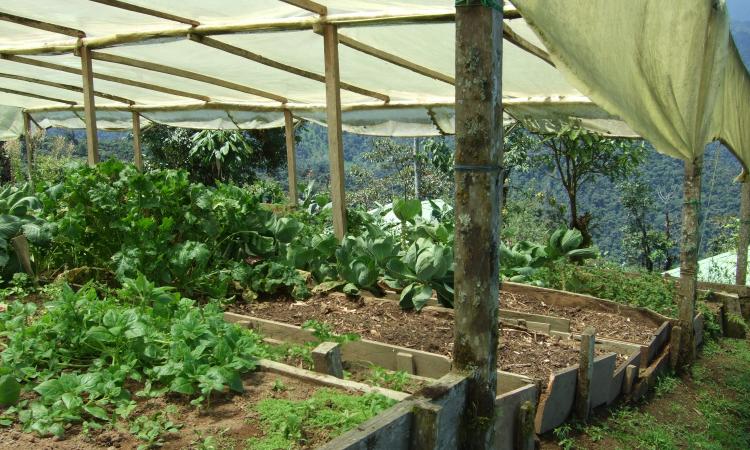 Tamil Nadu unveils organic farming policy with a focus on promoting chemical-free agriculture
Aimed at conserving soil health, agro-ecology and biodiversity, the Tamil Nadu government has rolled out the organic farming policy towards 'chemical-free organic agriculture' in the state, thereby providing safe food for the people. The policy would work on providing safe, healthy and environment-friendly food. India occupies fifth place with a total area of 2.66 million hectares while Tamil Nadu holds 14th rank in organic farming across the country with 31,629 hectares of organic agriculture land, the policy said.
In 2020-21, Tamil Nadu shipped 4,223 metric tonne of organic products worth Rs 108 crore. "Organic farming creates harmonious balance between crop production and animal husbandry and facilitates alignment of life with natural ecosystems and cycles. It also supports self-reliance and sustainability in farming," the policy document said. On the need for organic farming, the policy said many health issues noticed across the world were found to be residues of agro-chemicals. It has been proven that pesticide residues cause many health hazards to humans and animals.
The World Health Organisation (WHO is promoting 'One Health' which necessitates organic farming to improve soil health. Tamil Nadu has great potential for production and supply of organic produce in relation to the global demand, the policy said.
"This necessity for an environmentally safe food supply system has initiated the need for framing the organic farming policy which will ensure upscale and support the chemical free organic agriculture in Tamil Nadu and to provide safe food for the people," the policy said. Organic farming would encourage mixed farming as the components are interdependent. Integrated organic farming systems would be popularised and season-based cropping system diversification would be adopted, it said.
Nutritional crops like millets, pulses and vegetables will be encouraged to ensure nutritional security. Farmer Producer Organisations (FPOs) would be promoted to reduce the input cost towards purchase of inorganic fertilisers and pesticides, it said. Various committees, including a high-level team headed by the Chief Secretary, would be formed to review the policy every five years and a steering committee would be formed to monitor the implementation of organic farming policy and finalisation of schemes. (Times of India, Indian Express)
NGT reopens contentious Bijuli Bandh project case
With the National Green Tribunal (NGT) reviving the case of the contentious Bijuli Bandh project for a new hearing, further trouble appears to be brewing for the Sundargarh district government. The Bijuli Bandh reservoir was a British-era water body that had been taken up for rehabilitation and beauty when the NGT earlier took suo motu cognisance of the matter amid claims of damage to the reservoir and encroachment on its linked wetland.
A two-member NGT bench reinstated the initial case for a new hearing on February 24 in response to the newly revealed claims, arguing Sri Aurobindo Integral Education & Research Centre (SAIE&RC) as respondent number 7. The bench also ordered the administration's committee to reexamine the encroachment matter, and the collector of Sundargarh was told to provide an affidavit of compliance with its recommendations by May 31.
Previously, the NGT ordered the Sundargarh collector to remove the encroachments and recover environment compensation of approximately '39.38 lakh from SAIE&RC based on the administration's claim that SAIE&RC had encroached upon 0.615 acre of Bijuli Bandh. These orders were issued on April 8 and October 19, 2022.
Reports said subsequently the administration had removed the boundary wall of SAIE&RC but remained silent on recovery of compensation. The SAIE&RC moved the NGT after the tribunal prompted them to do so, claiming that they had not been given a chance to defend themselves and disputing the administration's claims regarding the encroachment of the Bijuli Bandh region and the discharge of drain/sewerage water to the water body. (New Indian Express)
Rajasthan cabinet nod to State Forest Policy
The Rajasthan state Cabinet gave its nod to the Rajasthan State Forest Policy and the Climate Change Policy. This will facilitate systematic development and management of forests in the state which will encourage conservation of natural resources and generate employment opportunities. The Climate Change Policy aims at preventing over-exploitation of natural resources and using them in a sustainable manner. (Times of India)
Tamil Nadu fishermen lose 14-year battle to polluting power plant
Fishermen in Tamil Nadu's Cuddalore district have lost a 14-year legal battle after the Supreme Court (SC) allowed the polluting 3,600 megawatt (MW) coal-based power project of IL&FS Tamil Nadu Power Company Limited (ITPCL) to continue operating.
On February 17, a Bench comprising Justices MR Shah and CT Ravikumar ruled that since ITPCL's two units of 600 MW each, operating since September 2015 and April 2016, "supply power to approximately 40 lakh households" and are "situated in an energy deficit state, closing the power plants/units would adversely affect the state's power sector and "shall not be in the larger public interest".
However, the livelihood of fishing and farming communities in more than half-a-dozen villages in the proximity of the power plants has been in doldrums ever since commercial operations began in nearly eight years ago.
It has been alleged that agricultural output and fish yield from the Bay of Bengal seacoast has declined substantially owing to the pollution caused by the power plants.
At the same time, activists working closely with local communities in Cuddalore district perceive the apex court judgement to have opened a ray of hope for environmental litigations in the future. The desalination plant of the project sucks in seawater through pipelines, which destroys entire populations of small fish and other marine life. Another pipeline releases hot water into the sea, which has resulted in a sharp decline in marine population in the area. (NewsClick)
What the new High Seas Treaty means for India and the world
The international ocean, the last frontier for uncivilised and uncontrolled human behaviour, is on the verge of being tamed. The Biodiversity Beyond National Jurisdiction (BBNJ) treaty, also known as the 'High Seas Treaty', has been accepted in principle. The high seas are crucial to regulate many environmental processes that make the earth liveable for us. The high seas have also seen some of the worst illegal behaviour, from overfishing to blatant human rights abuses, all while being subject to land-based pollution (e.g. plastics and microplastics) and climate change.
Having a treaty to regulate all this is much needed, and the new treaty is expected to have the biggest global conservation and regulatory footprint (outside atmospheric and climate treaties). A BBNJ treaty could not only have biodiversity impacts but also economic ones. Take the case of high seas around the continent of Africa. Since many African countries lack the capital and technological prowess to have their fishing fleets venture outside their Exclusive Economic Zones (EEZ), European fleets have plundered those international oceans. If these European fleets had been bound by the laws of their home countries, it probably would not make economic sense for them to fish in those waters. India, with its primarily nearshore fishing fleet, is in a similar technological position to these African nations, especially with respect to Chinese and European fleets outside our EEZ.
Being able to distribute and regulate our national fishing effort within and outside our EEZ, alongside regulated international fishing effort in the high seas, could give India the sustainable fisheries that could secure our 'Blue Economy'. Doing so would require several steps, starting with tracking the movements of fishing vessels. Although vessel-monitoring systems have been installed in many vessels that travel to the high seas, they are relatively easy to disable, allowing for the illegal movement of vessels as well as illegal operations. Requiring the use of such vessel-monitoring throughout international fishing operations could  be a turning point – not only to secure fisheries but also for political stability. 
Currently, when international laws are broken at sea, the consequences vary. Depending on which countries have negotiated treaties with which other individual countries, there may or may not be scope for punitive action. (The Hindu)
This is a roundup of important policy matters from March 1 - March 15, 2023. 
Path Alias
/articles/tamil-nadu-unveils-organic-farming-policy